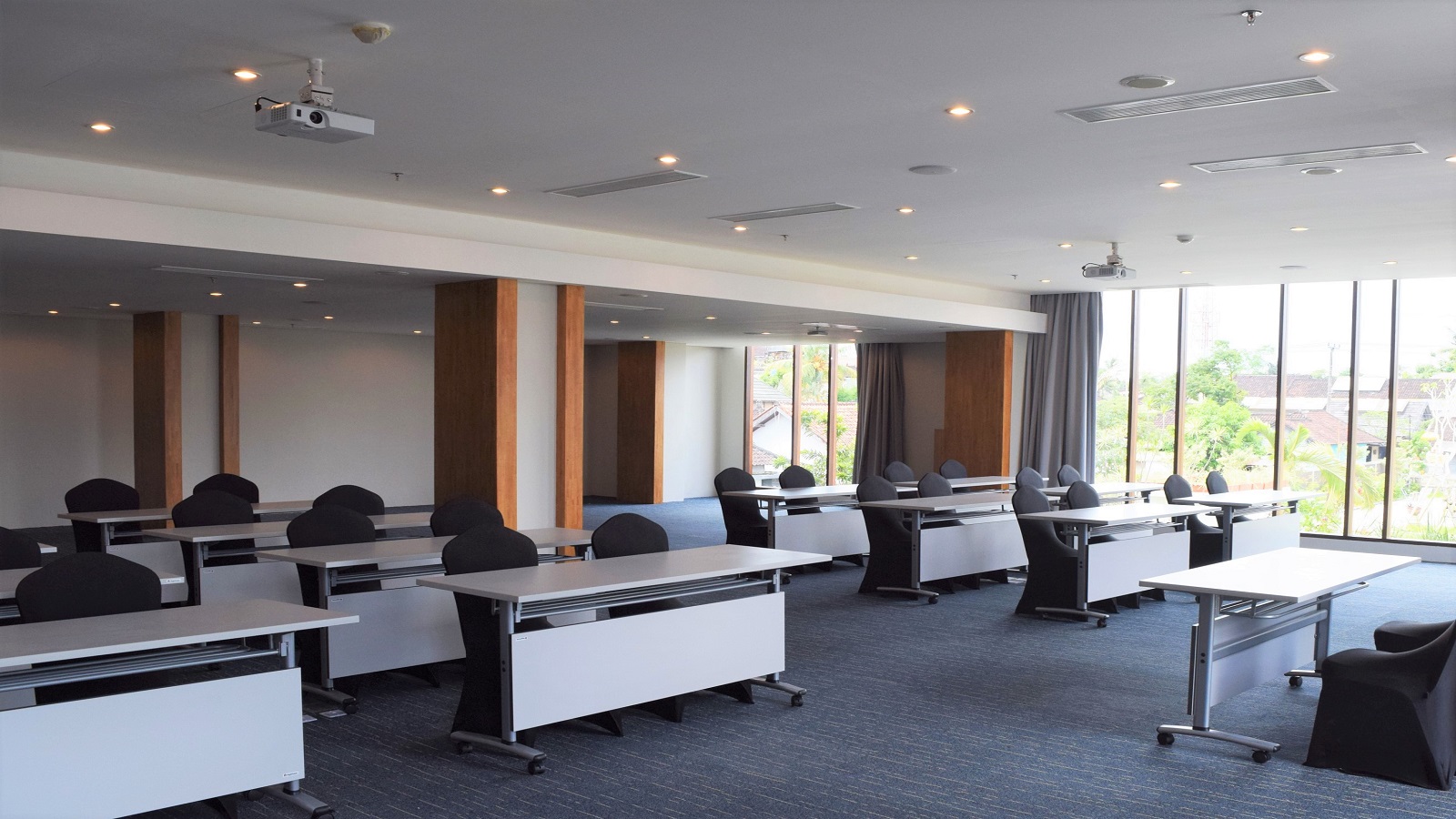 Start planning your event with us today
Hold a productive gathering at our 170-square-meter Kintamani meeting space. Designed with floor-to-ceiling glass windows, the meeting room will boost your creativity with natural lighting and an inspiring view of surrounding greenery. The space is made comfortable with modular furnishings and well-designed seating, and is even more complete with easy access power outlets and all-in-one connectivity station to connect audio, video and computer devices to the big screen.
The Kintamani room is also magical for special celebrations. Transform the space into your dreamy wedding venue and welcome up to 60 guests for a banquet dinner. Make your day even more memorable with an outdoor pre-dinner sunset cocktail at The Plaza or The Platform. These alfresco venues also make remarkable settings for intimate weddings or other special celebrations with the starry skies over your head.
HALF DAY MEETING PACKAGE
Per person IDR 370,000 net
Inclusions:
6 hours using the meeting room
1x AM or PM coffee break
1x buffet lunch or dinner
Meeting facilities and amenities
Flower arrangement
FULL DAY MEETING PACKAGE
Per person IDR 450,000 net
Inclusions:
8 hours using the meeting room
1x AM coffee break
1x PM coffee break
1x buffet lunch or dinner
Meeting facilities and amenities
Flower arrangement
RESIDENTIAL MEETING PACKAGE
Per person IDR 670,000 net
Inclusions:
10 hours using the meeting room
1x AM coffee break
1x PM coffee break
1x buffet lunch
1x buffet dinner
Meeting facilities and amenities
Flower arrangement